C O M P A N Y I N F O

© Copyright - IDOM Consulting LLC - All Rights Reserved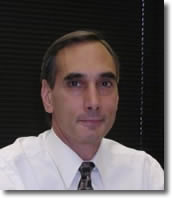 Meet The Owner
Mr. Codignotto is a Chairman and Chief Executive Officer of IDOM.
Mr. Codignotto is nationally recognized for his banking systems and technology expertise in both the United States and overseas. He is integrally involved in the growth and expansion of IDOM. His 30 plus years of experience includes serving as project manager of various banking system implementations for major international banks in New York, London, continental Europe and the Far East. He also has been involved with the training of bank personnel as well as operational support, profitability and risk analysis, disaster recovery planning, customized software development and more for banks.
Prior to founding IDOM, Mr. Codignotto held senior-level positions with McDonnell Douglas Financial Services International, Skandinaviska Enskilda Banken International, Algemene Bank Nederland and Bank Leumi Trust Company of New York. Mr. Codignotto is a Certified Anti-Money Laundering Specialist (CAMS) and an active member of the Association of Certified Anti-Money Laundering Specialists (ACAMS). He has a B.S. degree from Salisbury State College.